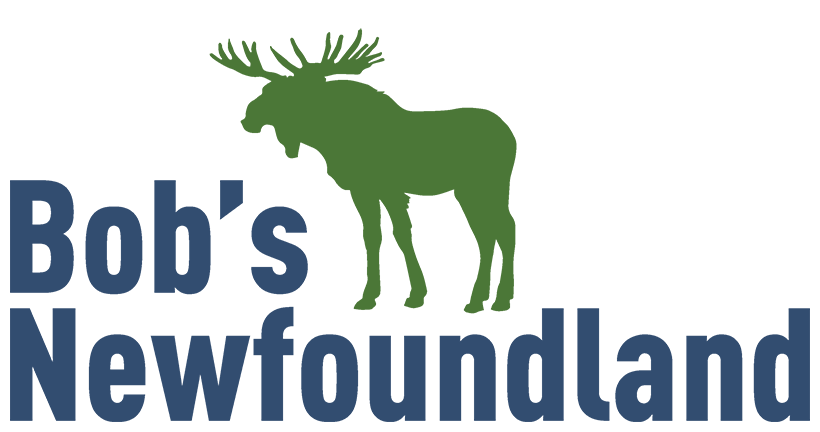 home
>
places to stay
>
main brook park
Main Brook Park
(click for map to Main Brook Park)
Main Brook Park is on Route 432 (Grenfell Drive) at the town of Main Brook. It's a good place to camp if you are visiting the French Shore, including; Croque, Conche, Roddickton and Englee.
Your host is Art, who just bought the campground last summer. In the winter months he runs a plumbing and heating business in Yellowknife. It's an older campground that Art is working hard to bring up to date. While we were there, he was working on making the sites larger to accommodate bigger trailers and motorhomes.
Main Brook Park has semi-serviced back-in sites. The sites are wooded and leveled with gravel. There is a good sized pond with a nice beach and change house on the property.
Art was also working on finishing off a couple of new cabins that are set in with the RV sites. The main building has roomy washrooms, showers and laundry machines.
Main Brook Park is about 30 km south of the St. Anthony Airport on Route 432. Watch for the campground sign on your right as you approach Main Brook.
What You Need to Know:
Services - 30 amp power, water (bring a long hose and an extension for your electrical line, the posts are on the wrong side of the sites)
No WiFi service
Good Cell Phone service
Washrooms, Showers, Laundromat
Sandy Beach, Canoe Rentals
Nearby:
Croque (28 km)
Conche (68 km)
Roddickton (49 km)
Englee (66 km)
St. Anthony (79 km)
Contact Main Brook Park:
Newfoundland Travel Books and Field Guides
Before you head to Newfoundland, you may want to consider one or more of the great field guides that are available. We have done short reviews of the following: